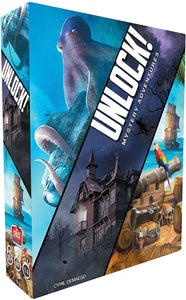 Easy to learn and play with the help of a special Tutorial Adventure and multiple levels of difficulty.

Players must use quick thinking and deductive reasoning to progress through each Adventure.

The free UNLOCK! companion app supports integrated gameplay by having players input codes, interact with machines, and receive hints.