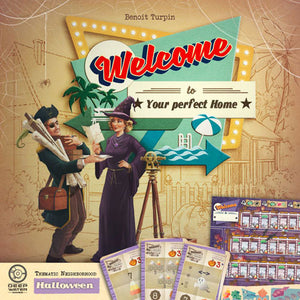 It's Halloween and time to go Trick or Treating in the Neighborhood! While you're developing your neighborhood, try to find the best scares and get the most candy to unlock bonus actions and score more points!
• Adds new scoring mechanics
• Comes with new City Plan Cards to choose from
• Same great game, fun new twist!

Ages: 10+
Players: 1-100
Game Length: 25 minutes

This is not a stand-alone game. A copy of Welcome to. . . is required to play.