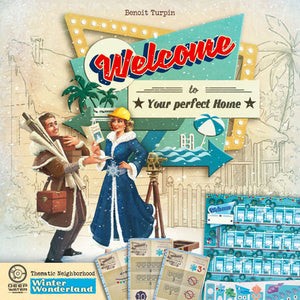 People love looking at all of the pretty lights, but no one likes that one house on the block doesn't participate.
• Adds new scoring mechanics
• Comes with new City Plan Cards to choose from
• Same great game, fun new twist!

Ages: 10+
Players: 1-100
Game Length: 25 minutes

This is not a stand-alone game. A copy of Welcome to. . . is required to play.